William Milner / Milner and Sowerby, Halifax
William Milner (1803-1850) started this Halifax book publishing firm. As a young man he apprenticed in the trade before beginning his own house. By the 1830's he was publishing thousands of "cheap books" per day. His well known series called the "Cottage Library" was comprised of the "cheapest books in Britain". His firm was among the first to publish inexpensive books.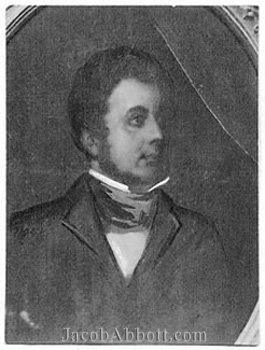 In 1844 and 1845 he published the Young Christian (5.25 x 3.5).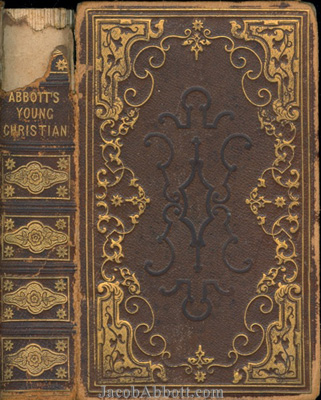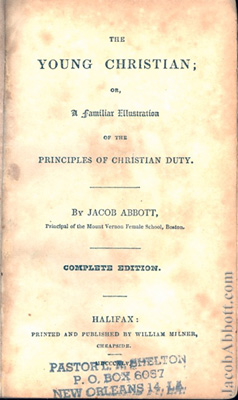 At his death he left his publishing business to his two stepsons. The house was then know as Milner and Sowerby.

Milner and Sowerby published a number of Jacob Abbott books. It appears they were first printed by this publisher in 1852. These were listed as "Abbott's Works". They were published as a uniform 32 mo. set and bound either in red and blue cloth or in illuminated covers. They were also published in paper covers (4.25 x 2.5).

Caleb in Town
Caleb in the Country
Child at Home
China and the English
Every Day Duty
Fireside Religion (The Fire-Side)
Hoary Head, and the Vallies Below
Little Philosopher for Schools and Families
McDonner
Mother at Home (written by John S. C. Abbott)- although Jacob Abbott is noted the author on the Milner and Sowerby book.
Path of Peace (written by John S. C. Abbott)
School Boy (written by John S. C. Abbott)
Teacher (bound with) The School-Boy
Way to do Good
Way of Salvation
Young Christian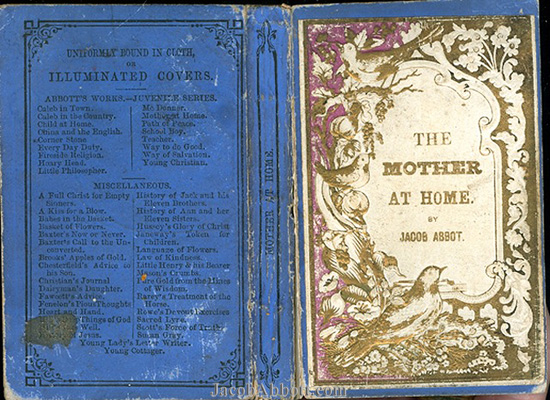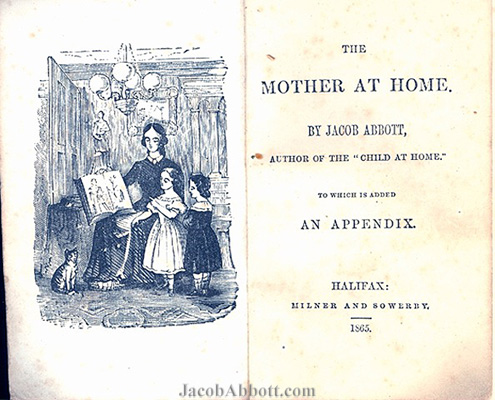 By the early 1860's the Milner and Sowerby large publisher's series The Cottage Library only included one Abbott title: The Young Christian. 32 mo in colored cloth.