Waugh and Innes, Edinburgh
This firm was originally Oliphant, Waugh and Innes. It was active as early as 1813. By 1818 Oliphant had left the firm to start his own company.

It was mainly a religious book publisher. Innes was a Baptist minister. John Waugh had been a city magistrate and businessman.

Waugh and Innes was succeeded in 1837 by John Johnstone, also of Edinburgh.

This house published several Jacob Abbott titles:

The Young Christian 12 mo.
This title was first published by this company in 1833. Waugh and Innes apparently published the first unabridged English edition of this book.

Later editions by this firm had a "preface and corrections" by Rev. J. W. Cunningham.

There were at least seven editions between 1833-1835. In 1834 it was co-published with the Dublin house of William Curry, Jun. and Co. In 1835 James Nisbet and Co. and Whittaker & Co. (London) also were on the imprint.

Here is this firm's second edition published in 1833. Note that there is no preface by Rev. Cunningham.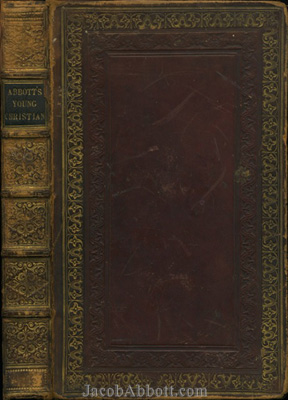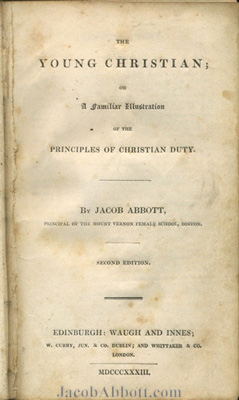 The Way to be Saved 1835

The Way to do Good 8 vo. 1836

Every-Day Duty 18 mo. 1836 (Co-published with W. Curry, Jun. and Co., Dublin